After a hiatus of nearly two years, Black Label begins a new chapter.
HINT: NEW video trailer at the end!
AS you may know or may have guessed, I was hit quite hard by the pandemic and events of 2020/21. Plans for Black Label XXX's first feature film had to be shelved. The changes to industry production requirements during the pandemic and my studio's distance from the bulk of the industry made keeping Black Label Studio open financially irresponsible. It was with a heavy heart that I tore down the studio in October of 2020.
The uncertainty of world events, pandemic restrictions, and increased cost of producing made me take a long pause until things calmed down. While 2019 was a highly successful year for us, it wasn't successful enough to weather the storm. This was coupled with the deletion of my Twitter account on Christmas Day—I was stripped of the most effective way to connect with new fans and performers alike. Thus, in order to secure my own mental health as well as my pocketbook, I had to take a step back and heal. Not only myself but the brand as well. I know that this was a disappointment to my fans and the performers excited to work with me, and for that I apologize. The only consolation I can offer is that I chose to live to fight another day. I thought last October was going to be that other day, but further events out of my control that will not be described here delayed me again. At that time, I vowed that I would not come back into the fold until I had something amazing to bring you.
That day has arrived. As you've already seen, I have introduced the legendary Mindi Mink to the Black Label Beauties, and coming soon is the second and third parts of "Those Minks Are Soft." In those films, Mindi will be joined by another legendary performer: Serene Siren.
This winter I will also be releasing "The Tube" series—the last shoots at Black Label Studio as it was being dismantled—and finally, "Fin au Trios": the final shoot at the studio. In between these films will be pictorials that never made it through the editing process in a timely enough manner before fresher concepts took priority, in addition to the pictorials matching the films.
Its possible that in early 2023 I'll be releasing another magazine issue, but it will likely be digital only. I will be focusing our capital and time on creating girl-girl video content, along with other collaborations with performers that is beneficial to both their outlets and ours.
While Black Label Studio will remain closed through 2023, I can assure you that our content will be just as beautiful, dramatic, and artful as the films created at the studio. I am very particular about my locations; they must be elegant and fit the aesthetic my brand represents. Of course I will be continuing to style things in the sexiest and eye-popping intimate apparel that I can. And as our reputation precedes us, never-before-seen pairings of spectacular women will continue to be a staple of Black Label. Your favorite Black Label Beauties will return, and new performers will be introduced to the Black Label way of doing things.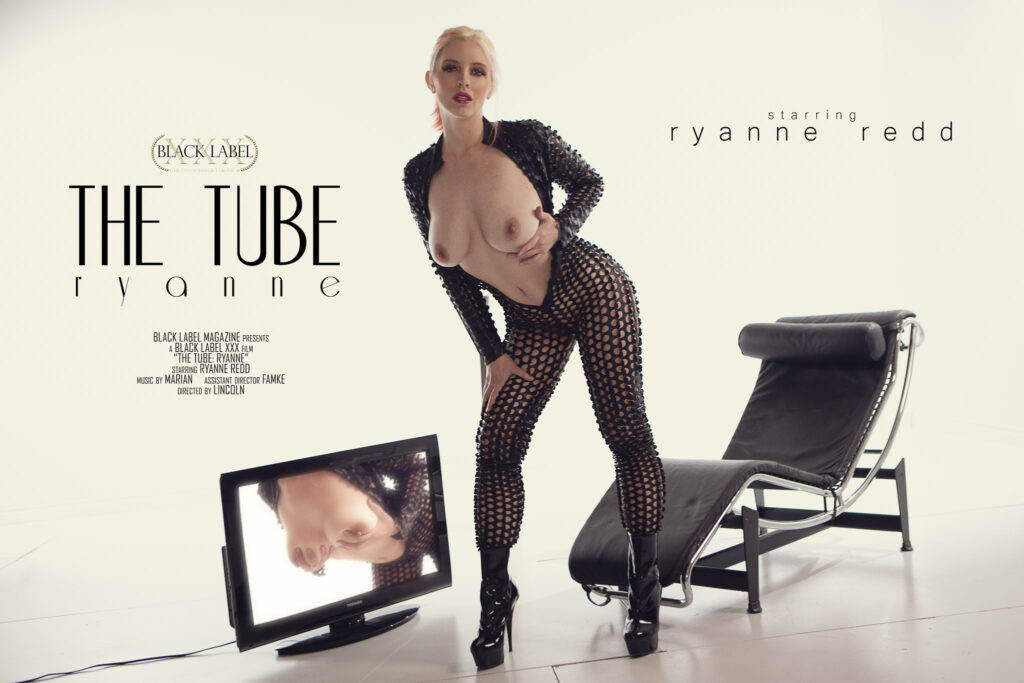 My goal by the end of 2023 is to have raised the capital through our memberships to be able to execute the feature film plans we had in 2020. I hope you enjoy our journey to get there.
Start it by checking out Mindi Mink's 10 Year Commemorative; the previously unreleased pictorial of Serene Siren on the Trianon set [coming next week]; and of course "Those Minks Are Soft." Other content you may have missed:
Thank you for your return to Black Label Magazine. Thank you for loving what we do. Now let us resume creating for you!
~Warm regards,
Lincoln
Director, Black Label Magazine
PS: PLEASE follow my new Twitter account: @blacklabel3x