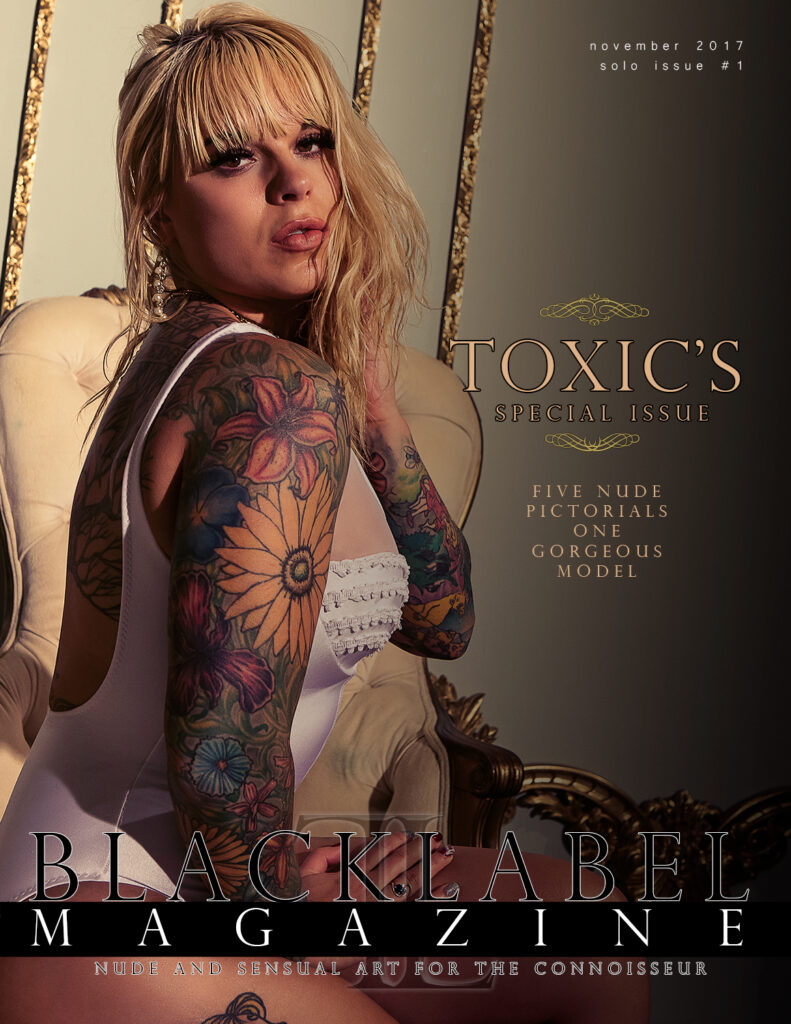 Sometimes you only need one…
We all have our favorites. And we had a unique opportunity to support Toxic as she competed for the Miss Exotic Oregon 2018 crown. So we took it upon ourselves to introduce another way to enjoy the Black Label Beauties, and we started with Toxic!
You've seen her on SuicideGirls and Inked Magazine. Now see her the Black Label way…
This Issue is solely dedicated to Black Label Beauty Toxic! Check out 5 gorgeous nude pictorials of this amazingly talented inked beauty! See her solo shots from "American Debauchery," her nude Outrébrites, and three brand new pictorials you've never even been teased with! Also, you'll see an exclusive and in-depth interview with Toxic, talking about her modeling and singing career.
64 Pages. Purchase of this Digital Magazine Issue entitles you to lifetime access!
Preview Issue #1