Introducing Jenevieve Hexxx…
Proudly releasing the next Black Label Beauty's debut video: gorgeous tattooed beauty Jenevieve Hexxx!
She regards herself as "a freaky faerie who loves kinky seduction and hot passionate sex." Jenevieve was a professional gymnast who also studied theater arts, Shakespeare, and dance while she was in college. She quit school and learned belly dancing, traveling to the Middle East–namely Lebanon–and performed in cabaret shows. Upon returning she got into circus, contortion, and burlesque acts.
Her entry into adult entertainment began after meeting and having hot sex with Joanna Angel.
"I'm the mystical gypsy witch of porn," Jenevieve says, "Love is the law and nature is my church."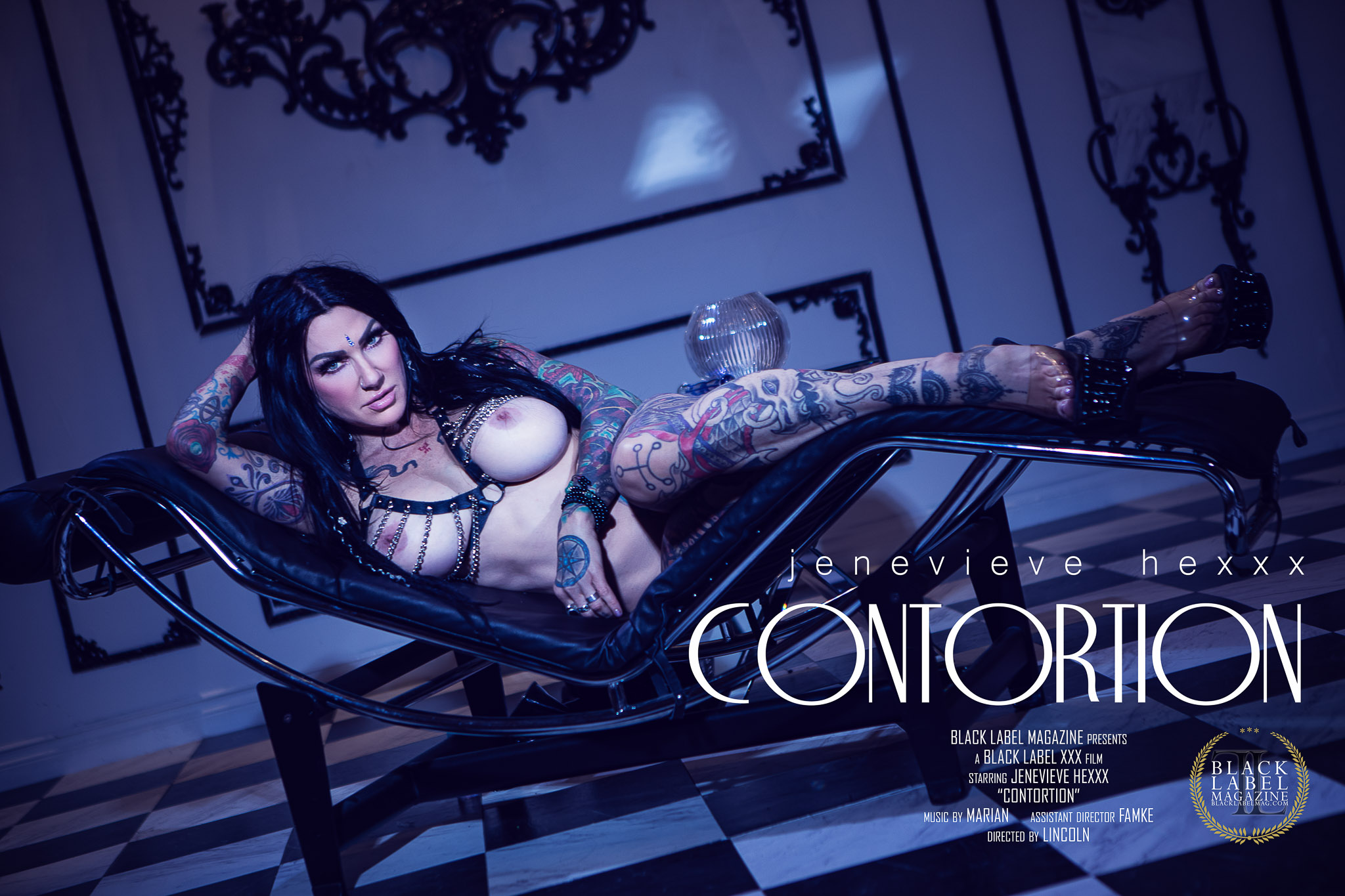 Are you curious how this beauty pleases herself?
You're cordially invited to indulge in Jenevieve's pleasure…with the cinema magic that you can only find at Black Label.
Jenevieve's masturbation is intense and she shows off her flexibility fervently. When she kicks off her shoe as she's stuffing her swollen shaved pussy with a dildo…that's your queue that she's about to get even wilder than she already was. Her bewitching blue-green eyes captivate you as she shows you her pleasure.
Join now to cum under Jenevieve's spell!
VIP Membership includes all access to Jenevieve's erotic video and photo gallery, as well as the entire Black Label archive!
VIP MEMBERS: Access Jenevieve's Gallery & Video!
For even more Jenevieve…
Jenevieve has also been an empath and psychic since a very young age. She reads Tarot cards professionally. Her outlets not only include wild porn sex but also kundalini yoga, mystical retreats, and occultism. Here's where you can find more of Jenevieve's passions:
JenZaya.com
JenZayaTarot.com
and of course…
onlyfans.com/JenHexxx